The first DJ Mix to utilize the Musicoin blockchain (or any blockchain for that matter) to quickly pay the tracks within it was "Rock the Blockchain" which you can hear here: http://jam.dj/1

That mix was used to develop the initial proposed policy:
Musicoin DJ Mix Policy Proposed Rules and Guidelines.
By Joel "DJ Deadly Buda" Bevacqua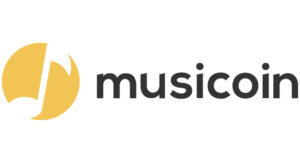 Definitions: For the purpose of Musicoin, a "DJ Mix" is a blend, mix, or edit of two or more pre-existing audio* tracks that ALREADY exist as individual, distinct creative works, into a new, singular track.
The Following Proposed Rules can be Implemented Immediately:
A DJ Mix on Musicoin may only be comprised of tracks that pre-exist on the Musicoin Blockchain and which have a valid MC Address.
The DJ must have permission from the rights-owner of every track in their DJ Mix. From this point forward (until a new, more streamlined system is in place), permissions should be asked for and granted in the comments section of the individual tracks (that the DJ is considering) on musicoin.org
The following formula of payment distribution for DJ Mixes should be established:
1 Musicoin per play of the DJ mix will be divided as so: 40% will go to the DJ, 60% will be split evenly between the tracks in the mix. So for example, if a DJ Mix has 10 tracks within it, .40 of the Musicoin will be paid to the DJ, and .06 Musicoin will go to each track in the mix.
All tracks in a DJ Mix must be listed in the order they appear in the DJ Mix's information section.
Any one violating these terms can be reported via Musicoin's Abuse Report System and will have their mix disabled so that it cannot be listened to in the Musicoin system.
*In the future, the specificity of "audio tracks" may be expanded to include video tracks, holograms, 3D assets, etc.
Proposals for the Future:
All uploads to Musicoin.org agree that they may be used in DJ Mixes and governed by the pre-established guidelines (for example, those mentioned above).
Or, each track uploaded may have an opt-in button that pre-designates it for inclusion in mixes. This option would also be available for tracks that would be downloadable.
A drag-and-drop interface is created so that DJs may easily place and populate tracks into their DJ mix's timeline. This process would automatically populate the DJ mix's playlist information box, and create the smart contract that will govern the DJ mix.
A DJ Mix will receive 1 Musicoin (or the equivalent of 1 "play" after UBI takes effect**) every 5 minutes it is played. The Musicoins received will be still be split according to the 40-60% split though, with all the tracks in the mix still getting paid regardless of whether the listener played through them or not. The reasoning for this is that a mix is attractive because of ALL the music in it, and is what encourages a listener to engage in the first place. This will also encourage DJs to make better mixes.
**UBI or "Universal Basic Income" is the proposed change to the Musicoin system where 1 play will not be strictly 1 Musicoin, but rather one play will be pegged to a rate of $0.01-0.02 USD.